Epcot Opening
We woke at our scheduled time of 7 am and were out of the room by about 7:45am. The kids got a big kick out of when we drove up to the Epcot parking lot attendant and he said "How are we this morning?" and I replied "Well we are here." the kids just laughed and laughed and kept repeating it for a while. We got a spot pretty close to the front of the lot and walk up to bag check, where a guard walks up to me and explains how I am chosen for "additional screening." It was kinda freaky but routine from what I have read ... I walk thru the metal detector and we are allowed to go on our way. It's a few minutes after 8 am and we wonder over and wait at the tapstills for about 25 minutes before we are let in.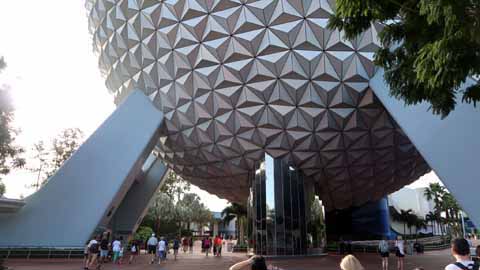 We walk through Future World West to the rope leading towards Soarin.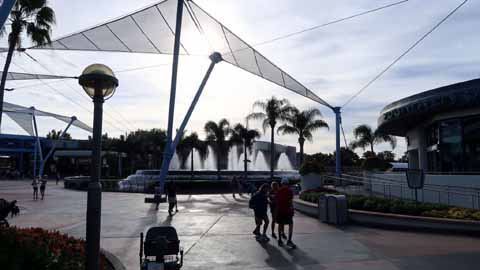 We arrive at the rope leading towards Soarin at about 8:35am and there are only about 30 or 40 people in front of us. They drop the rope at about 8:50 and we head off towards The Land Pavilion and Soarin.
❮ Previous
Next ❯
---
Check out more at
Bill Greene's YouTube Channel.

Yons.com is proudly owned and operated by Davo. Copyright 2018 by Blackout Inc. All Rights Reserved.