Magic Kingdom Opening
My plans for today had to be changed because at some point after I stopped my planning phase they decided to open the Magic Kingdom early for Extra Magic Hours (EMH). I noticed it on the TV the night before ... they have a channel that lists all the park opening times and other information. My plans called for an 8 am opening, but now it is a 7 am opening. We got back to the room by 8:30 pm last night and the kids had a swim (bath) and were in bed by 9:30 pm. The 6 am wake-up call was an hour earlier then we have been getting up all week, but it's not every day you are in WDW so we will just have to make do.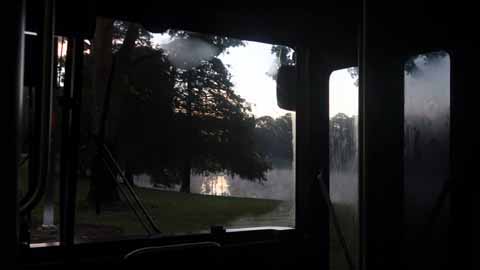 Seeing dew on the ground, condensation on the windshield, and fog over a lake are NOT things you typically see in Las Vegas.
We are on the bus at 6:38 am. Taking the bus rather then driving was always part of the plan for today. The bus drops you off at the MK right near the gate versus driving and walking to the TTC and then taking the monorail or the ferryboat which adds 15 or 20 minutes. I definitely wanted to take the monorail on the first day because that is all part of the excitement and the FIRST attraction so to speak.
The bus un-loading area.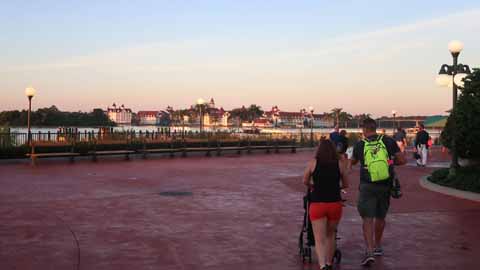 The Grand Floridian across Seven Seas Lagoon.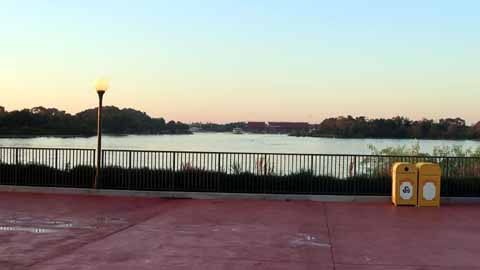 A ferryboat heading towards the Magic Kingdom.
This monorail is on the inside track so it is a Resort monorail and would have just stopped at MK and let people off.
With 39,411 Disney rooms I wonder how many guests actually get up at 6 am to make it to the MK by 7 am? EMH are only available to Disney guests staying on property. We were actually a little late and could not see how many people were waiting for the MK to open at 7am as we got there around 7:05 am and whoever waiting was already inside. There was a minimal line at bag check and the tapstills so we pretty much walked right in, so I would guess not many are willing to get up this early. How sad ... and we are from the West Coast and made it.
Leland was a bit cold.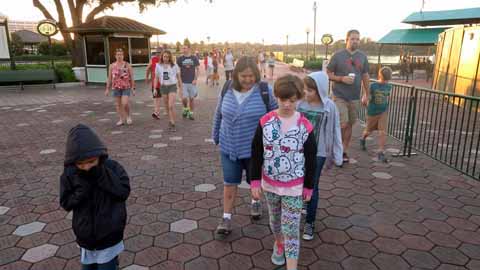 Almost at bag-check at 7:01 am.
Inside at 7:07 am.
November 11 and the Christmas decorations are up.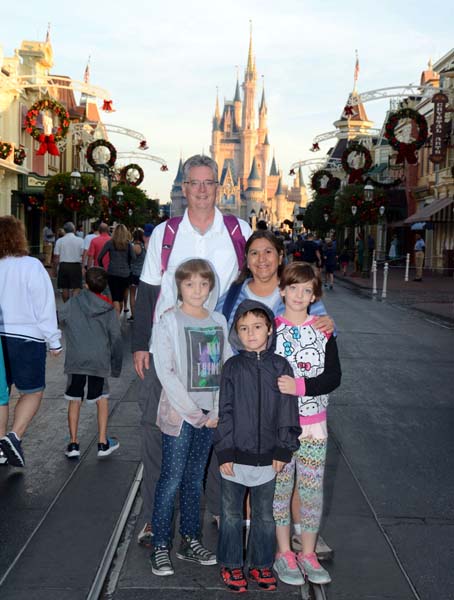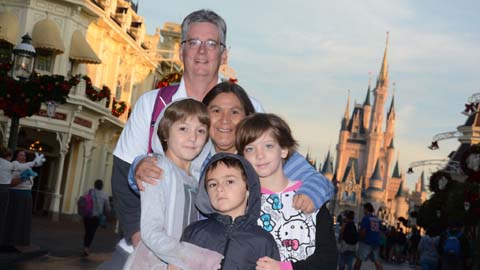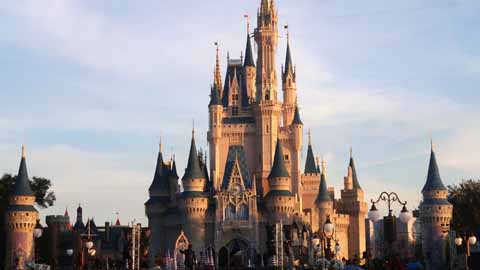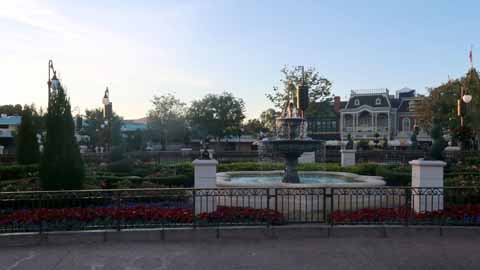 Heading towards Tomorrowland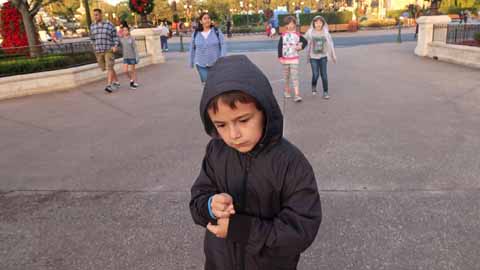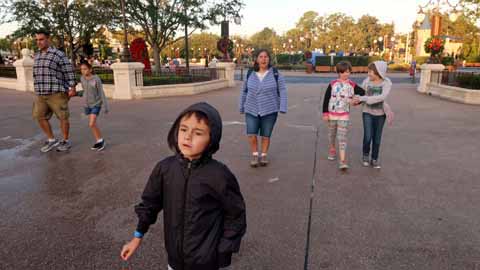 ---
Check out more at
Bill Greene's YouTube Channel.

Yons.com is proudly owned and operated by Davo. Copyright 2018 by Blackout Inc. All Rights Reserved.