Port Orleans Riverside Room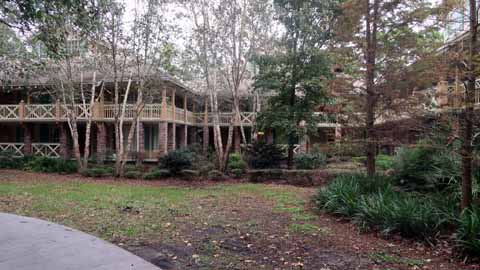 Not sure when I got up, but soon afterwards I went out and took some photos outside the room. This is building 36 in Alligator Bayou.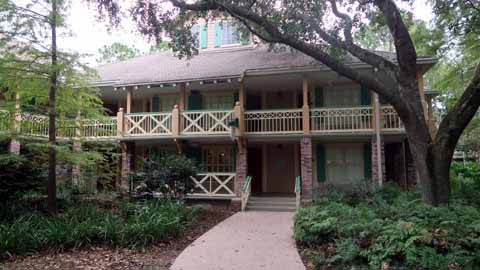 Our room was on the first floor, the first door up these steps to the left.
The light is on, somebody else must be up.
A swamp …
Follow this path to get to the center of the resort.
Our building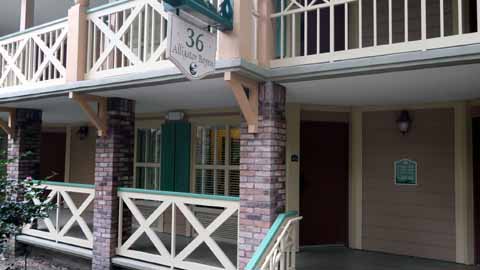 Our room was 3623.
The kids are content with their electronic devices. We hang around the room this Saturday morning and eventually get everything packed and loaded into the car. We will drive up to the office, park the car and walk over to Ol' Man Island for some swimming in the pool. Our flight doesn't leave until 3:30 pm.
---
Check out more at
Bill Greene's YouTube Channel.

Yons.com is proudly owned and operated by Davo. Copyright 2018 by Blackout Inc. All Rights Reserved.