Space Mountain
I didn't take any photos when we were at Monsters Inc on Sunday night, so I took this one.
Sculpture above Astro Orbiters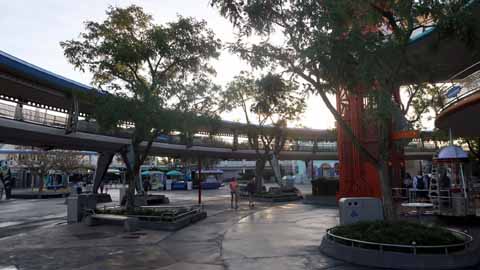 Not sure if it rained during the night or the ground is wet because they cleaned it?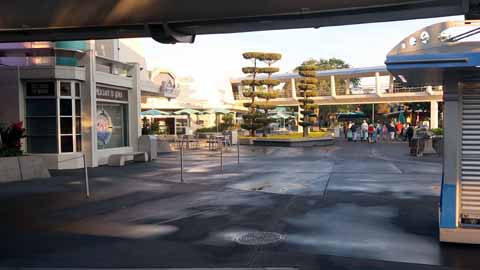 Pretty empty
Jan and Autumn stayed back and rode the People Mover while the rest of us headed to Space Mountain.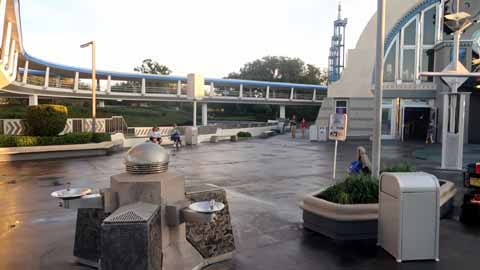 Future location of the Tron coaster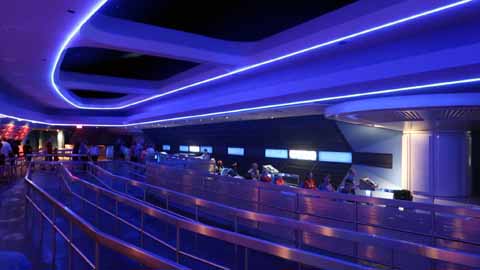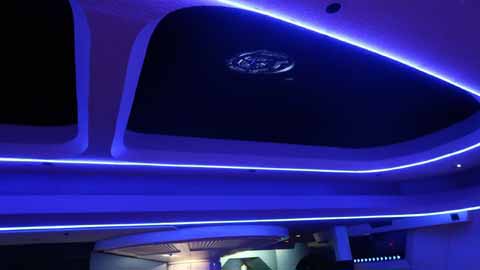 Not sure when it was remodeled, but when I was here in the 80's this was open and you could look up and see giant chocolate chip cookies flying around on the dome ceiling way up above.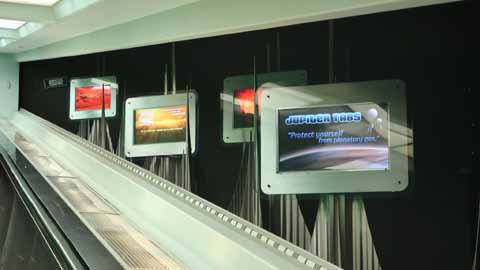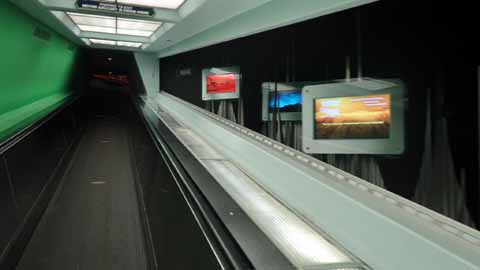 To bad this didn't turn out in focus, but it is the Jupiter Tabs ad and below it says "David, Leland & Natalie"
---
Check out more at
Bill Greene's YouTube Channel.

Yons.com is proudly owned and operated by Davo. Copyright 2018 by Blackout Inc. All Rights Reserved.