Leaving Las Vegas
I guess it's always a bit stressful getting to an airport, and I rarely travel, but it all went pretty smooth. We took Jan's car and I dropped everybody off at the curb and it was packed with cars and people and of course it was most packed at the Southwest curb. We had three bags and two backpacks and I was not sure which of the kids could handle one or two of the big bags. I let Jan know that if she needed they could work their way up to a skycap and check the bags there, but they managed to get the bags to the check-in counter. I took off in the car and drove it to the long term lot which was $10/day. I called Jan while I rode the bus back to the terminal and she said that the bags were all checked and they were sitting by the door waiting for me. So these next four pictures are soon after I arrived.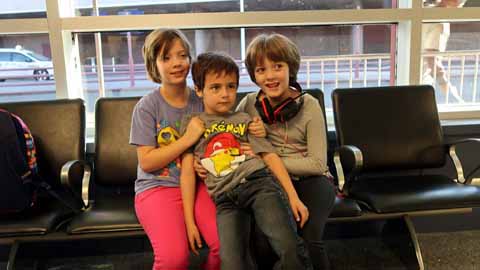 Here we go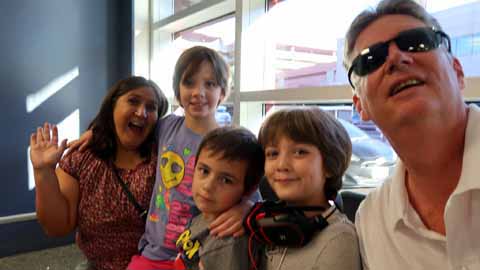 All of us
We left this area and headed for security, it was not a huge line and took just a few minutes to reach the checkers. I put my carry-on on the belt and walked thru the scanner and I was good, but my bag was not. It didn't dawn on me or Jan as we were planning this trip that drinks are not allowed through security. Jan had bought several "juice boxes" for the kids during the flight and we had about four in my bag and four in Jan's. It took a while of digging thru the bags before the culprit was found as at the time I had forgot there were in there and it didn't dawn on me that THEY were what set off the alarm. They asked if we wanted to go back and drink them now, and we said NO, so they were all taken out and thrown away. We didn't know what to expect on Southwest, but they did supply drinks and snacks on the flight so it all worked out.
Airport Fun
The girls get the south side, while the boys get the north side
Time lapse heading to the runway
Ready to takeoff Leland? Taking off at 10:53am while scheduled for 10:15 am, we had to wait for the pilot who was late!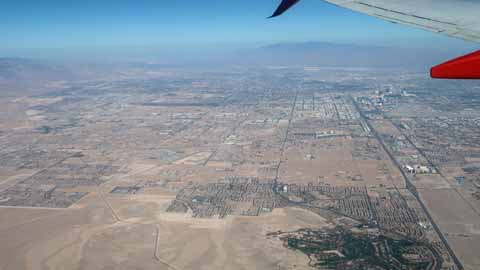 Heading East
Southern Highlands Golf Club
South Point Casino
Las Vegas Valley looking north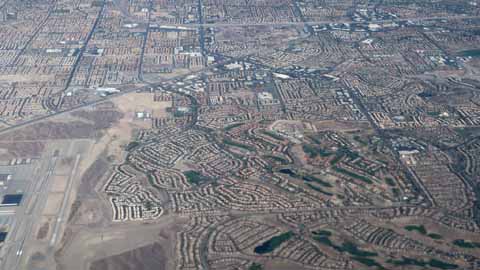 Rio Secco Golf Club
---
Check out more at
Bill Greene's YouTube Channel.

Yons.com is proudly owned and operated by Davo. Copyright 2018 by Blackout Inc. All Rights Reserved.